Life lessons from Chubby (my dad) and other smart folks I've met on the road.
---
Chubby was perturbed. Restless, cranky it seemed.
"Dad," I said, "What's wrong?"
"I made a terrible decision," he said.
"A sales agent named Joyce just left our firm. She took several agents with her, customers too. It's going to cost me a lot."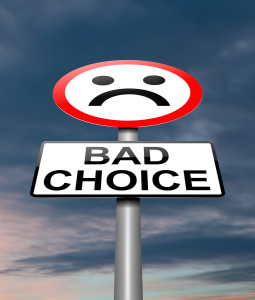 "I'm sorry," I said. "Can I do anything?"
"Yes" Chubby responded. "Don't make the same mistake."
"What mistake?" I replied.
"I didn't." Dad answered.
"Didn't what?" I asked.
"Greg," Dad said. "I knew Joyce was a troublemaker. Late for sales meetings. Complained incessantly. Criticized the company. I should have fired her a long time ago."
"Why didn't you?" I asked.
"I violated my own rule." Chubby answered. "I didn't decide."
I could see that Dad was angrier with himself than with Joyce.
"Years ago when I started the company," Dad said.
"I decided that the worst decisions I'd make would be not to decide. That's what I did with Joyce. I kept putting it off, hoping she'd change but knowing she wouldn't."
"I'm sorry." I said. And I was. I felt bad for Dad.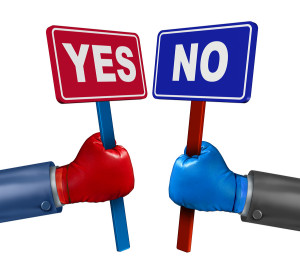 "Greg," Chubby instructed, "With every decision, there are only four options:
Decide "yes."
Decide "no."
Decide it's best to delay.
Don't decide.
Don't confuse #3 with #4. It's a critical mistake. That's what I did with Joyce.
I didn't decide it was best to delay. I knew better. Every day she was hurting the firm. I put it off . . .  I pulled a #4 wimp-out. And that, Greg, was the worst decision of all."
The lesson I learned from Chubby that day?
Don't pull #4 wimp-outs. 

The worst decisions are those you don't make.