---
This story was contributed by racing legend, Mario Andretti.
---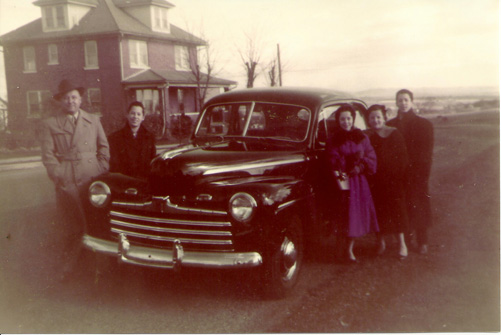 No Plan B
Part 2 of a 2-part exclusive interview
Part 1 can be viewed here: http://savvydad.buyerhunt.com/mario-andretti-exclusive-interview/
Immigration

After the end of World War II, and living seven and a half years in a refugee camp in Lucca, Italy, the Andrettis were granted their long-awaited visas to enter the U.S.  Filled with hope and leaving all of their belongings behind, the family set sail for America aboard the Conte Biancamano.
On the morning of June 16, 1955, the Italian ocean liner slowly pulled into New York Harbor.
The family of five spoke not a word of English and

arrived with just $125 to their name.
They settled in Nazareth, Pennsylvania, and lived with Mario's uncle. READ MORE