---
This story was contributed by racing legend, Mario Andretti.
---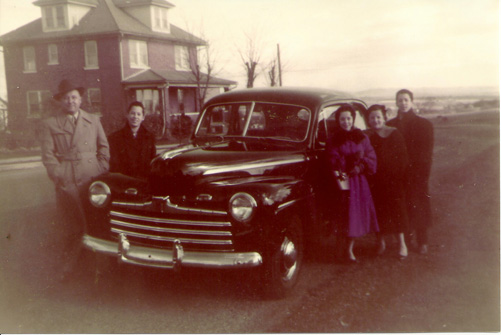 No Plan B
Part 2 of a 2-part exclusive interview
Part 1 can be viewed here: http://savvydad.buyerhunt.com/mario-andretti-exclusive-interview/
Immigration

After the end of World War II, and living seven and a half years in a refugee camp in Lucca, Italy, the Andrettis were granted their long-awaited visas to enter the U.S.  Filled with hope and leaving all of their belongings behind, the family set sail for America aboard the Conte Biancamano.
On the morning of June 16, 1955, the Italian ocean liner slowly pulled into New York Harbor.
The family of five spoke not a word of English and

arrived with just $125 to their name.
They settled in Nazareth, Pennsylvania, and lived with Mario's uncle.
Let's Race
A few days after arriving in the U.S., 15-year-old Mario and his twin brother, Aldo, were outside and heard the roar of car engines off in the distance.
"We looked at each other and BOOM, we bolted!" Mario recalls.
In sheer jubilation, the boys soon discovered a racetrack less than a mile from their home!  The twins had been enamored with racing in Italy.  Ferrari, Maserti and Alfa Romeo were the top players in the sport.
Though these were modified stock cars, not Formula One, the duo watched through holes in the fence.  They longed for the thrill, the speed.
This would become their turning point.
From that moment on, the twins had one focus –

to build a car and start racing.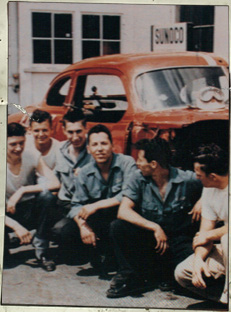 Fortunately, their Uncle Louie managed a Sunoco garage.  Mario and Aldo went to work.  They learned everything about building and fixing cars, and saved enough to build a car of their own.  After four years their car, a 1948 Hudson Hornet Sportsman, was ready – and they were ready to race.
But there was a problem.
The legal age to obtain a racing license was 21.

The boys were only 19.
Mario recalls, "At the gas station, we made a lot of friends.  One was editor of a local newspaper, Les Young.  We said, 'Les, we need your help.  We need you to do a job on our licenses to fudge the birth dates to make us two years older.'  He did a pretty good job about that, no computers in those days to double-check things.  At age 19, we started racing.  That's where it all began."
A Roadblock from Gigi
Their dad, on the other hand, knew only one thing about racing.
It was dangerous. 
Mario explains, "He would not allow it because he was concerned about our safety . . . but we had so much passion.  The passion was burning.  A burning desire to do it.  We knew what we wanted to do. 
From my standpoint, I never even had a Plan B.
"The first season, we raced without his knowledge.  We were winning.  We had one car and two drivers.  Aldo won his very first race.  I won the following weekend."
The Andretti twins continued to race, and kept winning.  Word soon spread about the two Italian boys dominating the track.
"Of course, my dad, at that point his English was very limited . . . and word was around that we were racing.  Even his boss at work would say, 'Hey Gigi, those boys are really good.'  He thought they were just praising him for his job."
The Crash
The Andretti boys were able to hide their racing from Dad for almost a year, until . . .
"The very last race of the season, he (Aldo) had a horrible crash.  He was trying to go for the lead and he was pushing a bit hard.  He was given his last rights that night at the hospital.  He had a fractured skull and some other injuries.  Of course, that's how my dad found out that we were racing . . . It was holy hell at that time."
Aldo remained in a deep coma.  When Mario wasn't speaking to his brother at his bedside, he was coping the only way he knew how,
"I started building a new car for the next season."
After almost a month, Aldo miraculously emerged from his coma.  Mario remembers,
"The doctors told me, 'Tell him anything that will inspire him, that will excite him.'  I used to tell him, 'Hey Aldo, now we're working on a new car!'  He opened his eyes, finally, and it took another week before he could talk.  The first thing that he said, honest to God, was, 'I'm glad you had to be the one to face Dad!'"
Eventually, Gigi realized that his boys' burning passion for racing was inextinguishable, and he ended up becoming their biggest fan.  Here is Savvy Dad, Gigi Andretti, helping his son do what he did best.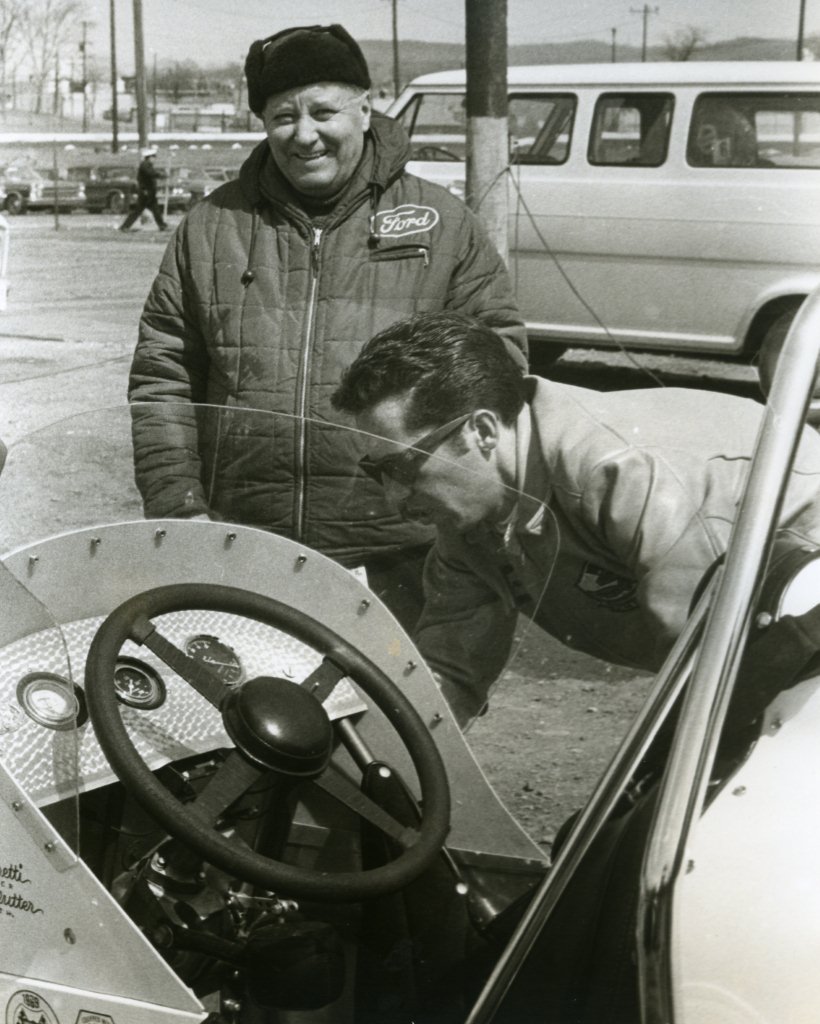 Mario never looked back.  His passion for racing fueled his legendary international career for four decades.  Breaking record after record, this racing icon earned his place in both the record books and the hearts of his fans.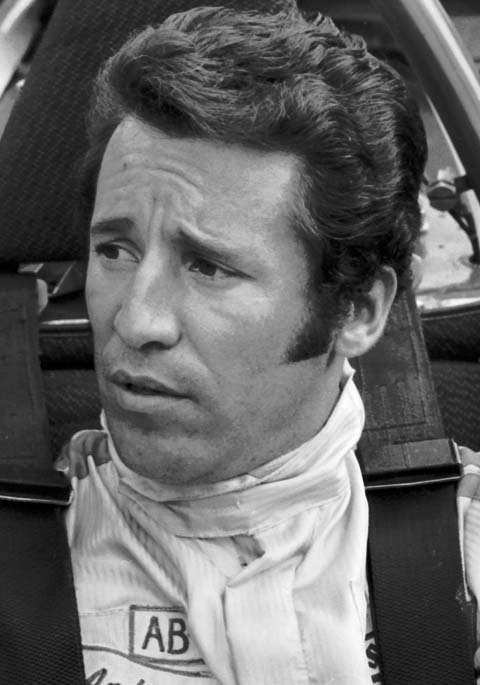 The essence of passion?  No Plan B.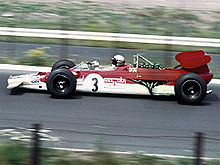 "If everything seems under control, you're just not going fast enough."
                                    -Mario Andretti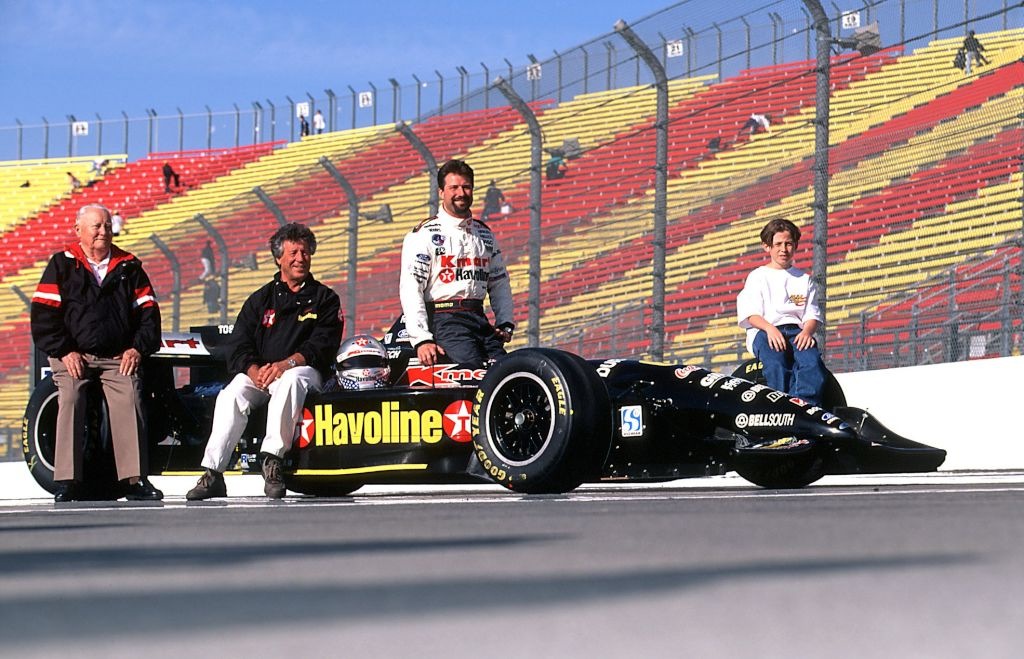 Four generations of Andrettis, from left: Gigi Andretti, Mario Andretti, Michael Andretti, Marco Andretti
For our Savvy Dad fans, enjoy this recording of our interview directly from Mario Andretti:
---