by Greg Hague
Life lessons from Chubby (my dad) and other smart folks I've met on the road.
---
"Greg," Chubby advised. "The smartest thing you'll ever do is surround yourself with people smarter than you."
When I met Bruce, I knew Dad was right.

The definition of smart? Bruce.
A few years ago I was talking with Bruce about one of my entrepreneurial visions. BOLD. AUDACIOUS. A game changer, for sure.
Bruce listened with intensity, a glow in his eye. Excited? No doubt. Then he spoke up, "Greg, I think your idea is remarkable. But why?"
"What do you mean?" I asked.
"Why is this something you want to do?" he answered.
I didn't get it. What did he mean? Bruce said he thought the idea was remarkable.
Bruce continued. A different perspective. And he was 100% right, "Greg, the lure of the distant and difficult is often deceptive. Your idea is bold, audacious, maybe even a game changer. But you missed one thing, IT'S REALLY HARD!"
Bruce was right. The project would be very difficult. It would take a huge investment of time, money and drive.
Bruce continued, "Greg, I know you LOVE challenges. You have a burning desire to conquer, to prove yourself. I respect that. Just be careful that your 'go for it' attitude doesn't make you travel far to find hard when easy is right at your feet."
What did I learn from Bruce that day?
The lure of the distant and difficult is often deceptive.

Look for great opportunities where you are now.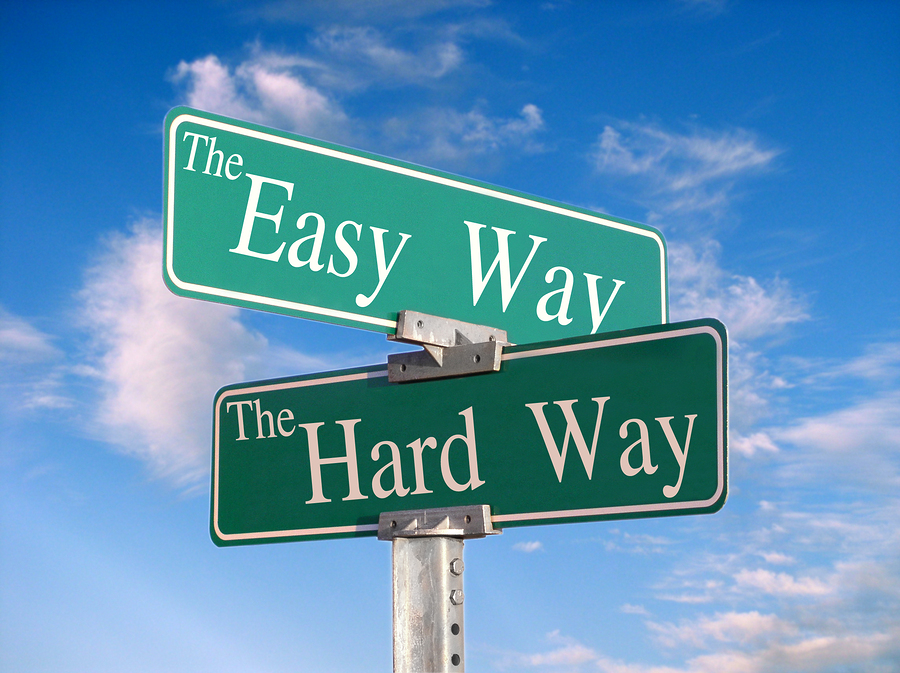 ---