This story contributed by Christian Jurinka
---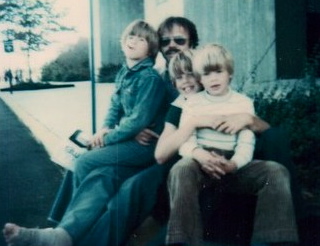 Do you remember when you were 8?
I remember simple things like kicking the ball with my Dad, or throwing the football. 
Just the other day, the magnitude of one of my experiences hit me – learning to DRIVE.  That's right, when I was 8 Dad taught me how to drive.
The two-hour drive to my grandparents set the stage.
Leaving the neighborhood and city streets, my excitement built, as I knew that once we hit the highway, it would be my time to drive.
I kept eagerly asking, "Dad, can I drive?" Finally, he let me steer from the passenger seat.  That's how it started. It evolved into me sitting on his lap.
You can imagine the mix of emotions running through my mind – excitement, nervousness, and disbelief.  Dad coached me along the way, "Stay within the lines" he would say.  "Don't grip the steering wheel too hard." 
What stuck most was his guidance about keeping my eyes on the horizon, not watching what was right in front of me.

This was magical advice.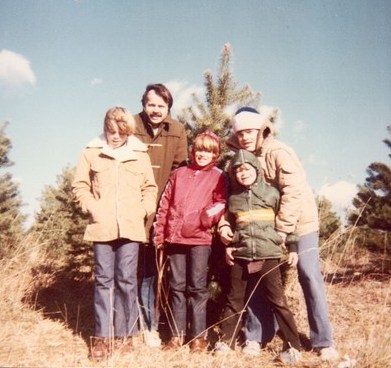 It freed me from the need for micro-adjustments and trying to stay perfectly between the lines.
Instead, I learned how to focus on the big picture, easing through the big, sweeping turns that only an open road can provide.
That simple advice, "Keep your eyes on the horizon," has become a bedrock principle in my life.  When met with adversity I try to look at the bigger picture to see if the toils of the day were aiding me in achieving this larger vision.
In a world that sometimes seems to have a cut and run approach, grit, determination and stick-to-itiveness is a scarce commodity.
It's more critical than ever to stay focused on the big picture.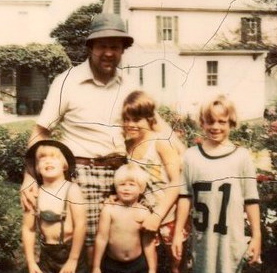 We need to keep our eyes on the horizon to best see the warning signs, avoid the bumps, and know when to exit the road.
As I drive, I am constantly reminded of that sage advice delivered to a little boy driving with Dad at 8 years old. 
Thanks Dad!
---

Christian Jurinka is a Dad, an Entrepreneur, a Photographer and a lover of coffee.  He is a Managing Partner & Co-Founder of Attack!, an SF-based experiential and field marketing agency.  At Attack!, Christian is responsible for the firm's strategic vision and has set the agency's direction over the past decade. His notable work in product positioning, brand launches, demographic seeding, and brand extension underscore a career spent forging new industry standards of excellence. Christian also enjoys the opportunity to collaborate and speak before colleagues as he's done for 4A's, EventMarketer, and INC 500 CEO Roundtables addressing topics of experiential, international trade, and secrets of the emerging entrepreneur.
---