Life lessons from Chubby (my dad) and other smart folks I've met on the road.
---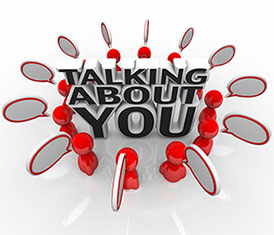 Chubby knew life is about selling.
Your product. Your service. Your point of view. Yourself.
Winning an election. Building a business. Finding or keeping a job.
Convincing someone to go out on a date, or in the extreme, "I do."
Chubby said over and over again, "Greg, the better you sell, the better you'll do."
Obviously, I had to ask, "Dad, how do you sell?"
"Why do you ask?" he replied.
"I want to be rich," I said. "A nice car…big house. I want it all." Chubby smiled.
"Well," he answered, "The first step is 'talking to many, but speaking to few.'"
Strange I thought, talking to many but speaking to few?
Sounded like eating a lot, but not gaining a pound. How is that done?
Chubby explained,
"Greg, others will tell you the key to sales is talking to more people…a numbers game. That's only half true. The real key is speaking to whomever you talk."
I was still in the dark. Speak to whomever I talk?
How do you talk to someone without speaking to them?
What Chubby said next turned on a life-changing light,
"Greg, you just turned 14 and you love to bike. What if you saw an ad for a new bicycle designed specifically and only for 14-year-old boys, just like you. The size, the color, the graphics; the company marketed the bike like it was made custom for you.  Would you want to look?"
"Absolutely," I replied. "I'd want to go see it today."
"You see," Dad said. "That bike manufacturer was speaking to you."
Chubby continued, "What's fascinating is that this exact bike might also be marketed to 15-year-old girls after a quick change of color and graphics. Same bike. New color. Different market.
The key to selling a lot is to talk to many, one group at a time."
I was starting to see what Dad meant. This would be great in expanding my neighborhood grass cutting business. Mrs. Bales loved her flowerbed. So when I talked with her about mowing her lawn, I'd speak to my care of her flowers. Mr. Mackay was always sweeping his walk and front porch. So when I talked with him about mowing his lawn, I'd speak to ensuring his walk and front porch were sparkling clean.
The lesson I learned from Chubby that day?
Sliver marketing.

Craft what you say to one like-minded group at a time.
That's how you talk to many but speak to few.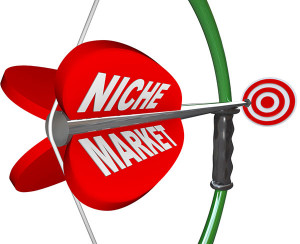 ---