---
This story contributed by Melissa Ahearn
---
When I was young, my dad worked at a downtown law firm.  They had every color pen and fun drinks in the fridge.  My dad even had his own office with pictures of my brother, my mom and me.
I remember thinking what a cool job he had!
Dressed in suit and tie, briefcase in hand, he would get in his Volvo with his coffee spilling everywhere and drive off – only after sending my brother and me off on the school bus, of course. 
How was I to know Dad was up those mornings at four a.m., already working?  I'd see him later for soccer practice because he was our coach.  He actually coached everything from tee ball to soccer, and eventually, basketball, baseball and softball.
My Dad made every school play, helped Mom host every birthday, and even made time to take us fishing, camping and skiing.
I never paused to realize the significance of those memories, and the tremendous discipline it took for him to keep showing up as we were growing up, especially given his busy career.
But one day I started to get it . . . I got a busy career!
As a self-employed professional in the financial arena I was working at least 60 hours a week.  Then I got engaged and started to think about my life ahead.  Specifically . . .
How on earth does someone carry two jobs (parent and professional) with such success?  I had to ask Dad.
His answer was simple:
So much time and energy is wasted every single day on "urgent things" – things that pop up in almost hourly intervals, distracting us from our missions in life.  My dad made it clear that the only truly "urgent thing" in his life was showing up while we were growing up.  Everything fell second to that.  He explained that it was because his father rarely showed up for him, and he wouldn't make the same mistake.
Eventually my Dad went on to build a large company that went from 20 employees to 2,000 employees, and then up to 6,000 employees worldwide within a very short period of time.
The culture he designed fostered a smart and efficient work ethic, coupled with a family/personal/life balance, which overpowered the traditional logic of Wall Street analysts.
His new mission was to empower his growing employee base to become more disciplined by working harder, not longer, allowing more time to "show up" at home.  Employees were urged to be strategic with their time – to be output and solution-oriented.
My Dad continues to show up for me and my brother to this day.  His most valuable legacy to me is the constant reminder that those seemingly "urgent matters" can often wait – truly important things, like family and marriage, take precedence.
Thanks for always showing up Dad.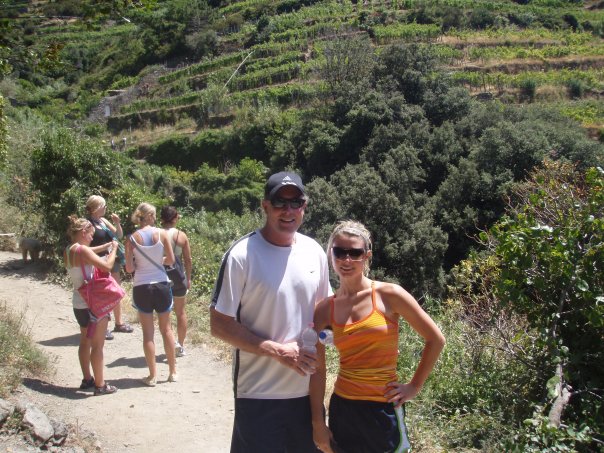 ---
Melissa Ahearn is a Phoenix native, daughter to Mike and Gayle Ahearn, and sister to one brother, Matt Ahearn.  She works hard to preserve the integrity and work ethic her parents instilled in her from a young age, but most of all the importance of family unity.  Melissa considers her dad her greatest mentor and friend.
---