Life lessons from Chubby (my dad) and other smart folks I've met on the road.
---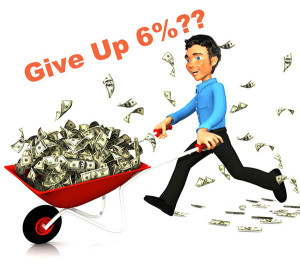 I found it!
Yesterday I told you about my first 8-second WHY ME.
A kid of 19. Green as a goose. Selling real estate. My first "professional" job.
NO! Day after day that's what I heard.
NO! A very discouraging word.
What to do? Chubby advised,
"Greg, you need an 8-second WHY ME. It's got to be an IRRESISTIBLE reason why you (and only you) should be the ONLY choice to sell anyone's home."
What did I do?

I doubled the incentive for other agents to sell my listed homes. I paid them my entire 6% commission instead of the typical 3%.
In my listing presentations I explained to sellers that, with this incentive to other agents, I could attract more showings and sell their home faster, for a higher price, than anyone else.
Here was my plan…
Sellers would see the benefit of hiring me.
I'd list a bunch of homes.
My signs would pop up in lots of yards.
I'd run ads on my listed homes.
My name would become known.
I'd be flooded with buyers from my signs and my ads.
I'd sell some of those buyers my own listings and earn the entire 6%.
I'd sell the other buyers other agents' listings and earn 3%.
After a while, even more sellers would see my success and call me to list their homes.
It would snowball into a flood of buyers and sellers — a great success.
Then I could discontinue my commission giveaway.
Did it work exactly as planned? NO!
I DID NOT discontinue the plan. I DID IT FOR YEARS.
Thanks to Chubby's advice, I became #1 and was driving a silver Lincoln Continental in less than a year.
Love you Dad. Wish you were here.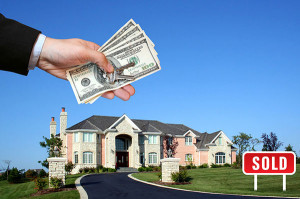 For my son and business partner, Corey, who reads this at 6:00 every morning as he leaves for work: Quick. Right now. What's your 8 second WHY ME for today? Get rich quick so you can support your dad in his old age. ☺
---