"Live as if tomorrow is your last and you will never regret the yesterdays passed."
—Brian "Trigs" Hague
---
Today's story is about Phil, the fifty-dollar dad.
Jack is an enterprising young lad. The youngest of four boys. Definitely driven.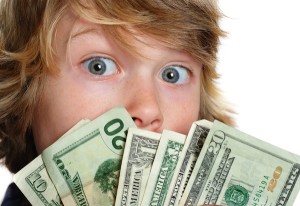 He's been working extra chores for two weeks. Saving up. Just a few bucks more. Rationing his snack money. Selling old baseball cards. Whatever he can.
50 dollars. A dream to most 8 year olds, but not to this little man. Jack saves while his brothers spend. He works while they watch TV. $4. $9. $17. $29. $44. $49. And then, he is there. Fifty bucks in his hand. Jack has a plan.
Jack's dad, Phil, works two jobs. Home Depot during the week. Cleaning pools on Saturday. Mom stays home with "the quad". Four rowdy boys, each a year apart.
Sunday afternoons … Dad's "chill time". Relaxing on the couch. Sports on the tube. Son Jack has been waiting all week. The timing is right.
He marches confidently into the room, "Dad, I know it's your relaxing time, but can I ask you something?"
Phil slowly props himself up on the couch, "What's up, buddy?" he asks, noticing a wad of cash in his son's hand.
"Well Dad, I heard you on the phone. You said you charge $25 an hour to clean pools, right?"
"That's right son."
"Daddy, can I pay you for two hours so we can go to the batting cage? Just you and me?"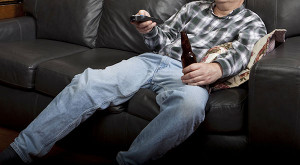 I confess. I am Phil. This happened to me. Third grade words from my son. About broke my heart.
Priorities. A game on TV? A beer at the bar? Email and such.
Where was my head? Where was my heart?
I got my butt off that couch. My view of the world, and my family, changed big time that day.
I'm certainly in no position to preach. I'll only suggest this:
The Fifty-Dollar Dad … are your kids saving up?
---